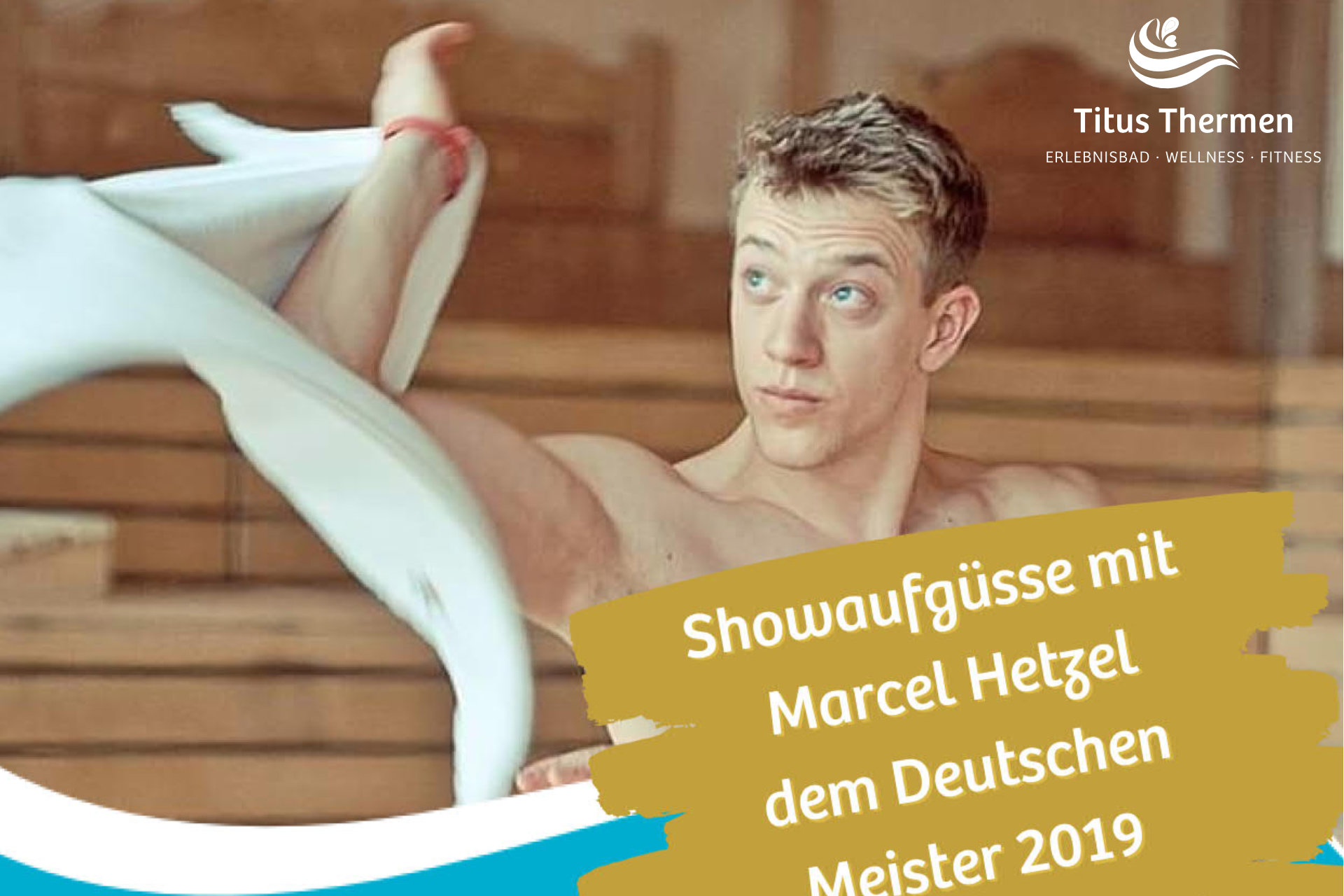 Experience Titus Moments with PURE NATURE and show infusions by Marcel Hetzel
Dear sauna fans,
If you don't have any plans for Friday, March 4, from 18:00 p.m. to midnight, then you should definitely pay attention now:
The German Champion 2019, Marcel Hetzel, celebrates his show infusions at our Titus Moments with PURE NATURE!
Enjoy learning the many Attractions our sauna facility on 3 levels know and experience a special show, gladly for two, with special infusions and steam bath ceremonies to warm up and relax. With us you forget your everyday life and are guaranteed to recharge your batteries!
From 18:00 p.m. to 19:00 p.m. we will serve you a refreshing welcome drink to get you in the mood for our Titus Moments with PURE NATURE. Enjoy the entire show program for the price of 20 euros/person.
Your swim insert in ours adventure pool is of course included in the Titus Moments program until 21:40 p.m.
Also a visit to our newly renovated Bistro Rustico until 23:40 p.m it's worth it. The delicious tarte flambée and rich salads will convince you (not included in the program). Let yourself be surprised by a new light installation here and get in the mood for a nice evening with us!
We look forward to Marcel Hetzel's show infusions for our warmly welcomed guests!
Your sauna team
Titus thermal baths